We offer a range of energy related services
Energy Audit Training Courses are tailor made capacity building programmes, targeting engineers and technicians. These courses also offer hands-on practical training on energy management.
We offer training Courses for Boiler Operators and Technicians on safety, maintenance and efficiency of boilers and steam distribution systems.
These courses are noted for the dissemination of information on new techniques and technological advancements in energy conservation and demand management, filling the much felt paucity for such trainings.
Energy Management Forums are hosted monthly. These Forums serve as a platform to discuss pertinent topics in the field energy management. However, they are exclusive to our membership.
We host awareness programmes in the form of public lectures and seminars on topics ranging from Energy Efficiency, Energy Planning and Management and Energy and Environment. Our resource pool of interdisciplinary professionals is best employed in these programmes.
We undertake energy related projects upon clients requests. The range of such projects is wide, since we are equipped with a pool of experts hailing from multidisciplinary backgrounds.
WE HELP YOU TO GROW YOUR BUSINESS
We aspire to create a new normal for your business by building on 'energy efficiency first'. And we believe this paradigm on 'energy efficiency first' will endure the test of time.
Energy Advisor
Your hire us and we will serve as your trusted Energy Advisor, guiding you to improve energy efficiency in your organisation.
Energy Conservation
Let us establish a baseline for energy efficiency improvements in your organisation and provide you a systematic approach to conserve energy.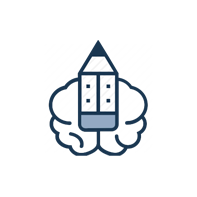 Innovative Solutions
We offer innovative solutions. Let us provide you a comprehensive and systematic method for targeting cost effective efficiency gains.